Details of our 2018 grants are announced
Thursday, 24 January 2019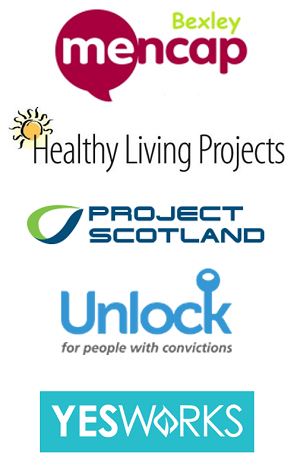 Following a meeting of our Trustees, the Foundation has awarded the following grants for 2018:
…£1,000 to Bexley Mencap which works with and for people with a learning disability and their families who live in the London Borough of Bexley. They offer advice and support to children and adults with learning disabilities, their parents, carers and the wider community. Their grant will allow them to invest in laptops to help with employment and volunteering prospects, such as interview skills training.
…£1,250 to Healthy Living Projects which is based in Redbridge and supports the local community with a range of projects and services that aim to improve education, overcome social isolation and improve health and well-being. Their grant will allow them to purchase PCs in order to support their skills and employability workshops.
…£2,000 to Project Scotland which helps young people aged 16 to 30 make a positive contribution through volunteering, partnering with hundreds of Scottish charities to create quality volunteering placements in Scotland. Their grant will be used to hire a consultant to lead a change programme that will deliver training solutions for Project Scotland Enterprises.
…£2,000 to Unlock which provides a voice and support for people with convictions who are facing stigma and obstacles because of a past criminal record. They do this by providing information and advice as well as advocating for change, which has included co-founding the Ban the Box campaign. Their grant will allow them to purchase new computers and a printer, which will support them in serving their beneficiaries more quickly and efficiently.
…£1,865 to YES Works which provides employment and work experiences for vulnerable and socially excluded young people by providing landscape gardening services to local authorities, housing associations, and local community members. Their grant will go towards purchasing in a Mini Dumper to allow their team to work more safely and quickly.